Industrial Dust Collectors
Dynamo Dust Collectors are designed by Air Cleaning Specialists Inc., to provide a superior solution for industrial facilities faced with the dangers of hazardous dust.
Our Dust Collectors are housed in the heaviest steel construction, and feature MAC Pulse Valves, Mechanovent blowers, and Nanofiber Filters to provide the most efficient dust collection solution.
To complete the dust collection system, we offer a full selection of Nordfab Quick-Fit ducting and BOSS explosion isolation valves and high-speed abort gates to guarantee the safest working conditions.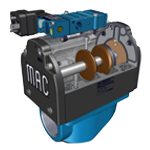 Featuring MAC Pulse Valves
Dynamo Collectors are the only dust collectors equipped with MAC Pulse Valves as standard.
MAC Pulse Valves utilize balanced pilot technology to establish fast, repeatable pulses and feature bonded spool technology to ensure superior reliability.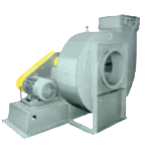 U.S. Made Quality Blowers
Dynamo' s blowers are manufactured in the US to be as energy efficient and quiet as possible while delivering optimized and consistent airflow.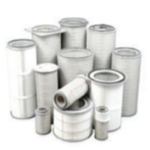 High-Quality Nanofiber Filters
Our Nanofiber filters provide the best balance of air-to-cloth ratio, submicron filtration efficiency and enhanced surface-loading capabilitlies.
The result is a vastly improved filter life without sacrificing energy due to industry's best filtration quality. Dynamo proudly uses filters of a common size/shape that allow a low replacement cost without losing filtration quality.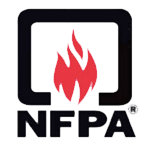 NFPA & OSHA Compliant
Dynamo meets NFPA 652 Standard on the Fundamentals of Combustible Dust, NFPA 654 Standard for the Prevention of Fire and Dust Explosions from the Manufacturing, Processing, and Handling of Combustible Particulate Solids and OSHA requirements for Hexachromium.